Classic Rock California -
Free Classic Rock Internet Radio
---
The Best Free Classic Rock
Music 24 Hours A Day
Commercial Free.



Now Playing:



Please wait for our Music Player to load above...


Click or tap on the
black triangle above
to hear our free
Classic Rock radio
music! You will
be listening to songs
being played live on
our radio station.



We play the top hits
of sixties through
today's Classic Rock.
We play many live and
rare versions of songs.

We don't play the same
20 songs over and over
again. We play a wide
variety of songs.

There are thousands
of songs in our
music library!

We use Digital Sound
Processing to improve
the sound quality.

Our station is
commercial free. Last 10 Songs Played: Here is the direct URL
for our Streaming Music Server:
http://broadcast.shoutstream.co.uk/stream/8014

Also SSL https is available:

https://broadcast.shoutstream.co.uk/stream/8014 Winamp users
click here to listen. Windows Media Player users
click here to listen.

Our Music Stream is in
192 Kbps MP3 format.
---
---
Visitor Chat
You can chat with
other Listeners in
the box below or
leave messages
for the DJ.
---
---
Classic Rock California
The Best Classic Rock Hits!
The Beatles, The Rolling Stones, Pink Floyd, The Who, Eagles, Led Zeppelin, Aerosmith, Supertramp, The Doors, Eric Clapton, Bob Dylan, Genesis, Foreigner, Tom Petty and more are all played here.
Listen as long as you want 24 hours a day for free.
No commercials are played!
---
---
---
---
Featured Artist of the Month
The Beatles
---
One of our DJ's
Alexsis at work!
---
---
Online Internet Radio Directories:
Listen to Classic Rock California
on your Phone. Download the
Online Radio Box App:

For iPhone:


For Android:

---
---
---
We use Cloudflare® services to make
our Website faster, safer, and smarter:
This Website is Hosted with 100% Green Energy: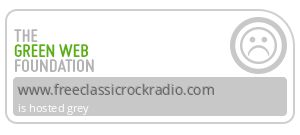 Digital Audio Processing by Omnia:
© Copyright 2023
Classic Rock California
Privacy and Cookie Policy
Classic Rock California is licensed.